Pismo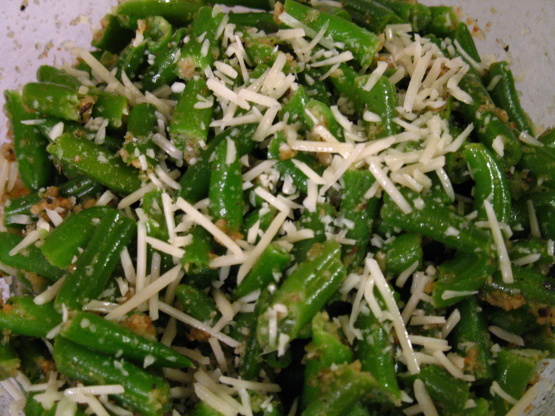 I got this recipe a few years back from another recipe site and the whole family enjoys it. Quick to put together for a different holiday side dish. Now that I look at the recipe again a little drizzle of lemon juice might be nice.
Boil green beans in water until tender. Drain well.
Place beans in serving bowl and mix in bread crumbs, olive oil, salt and pepper, garlic powder, oregano, and basil.
Toss mixture until the beans are coated.
Sprinkle with Parmesan cheese and serve.