momaphet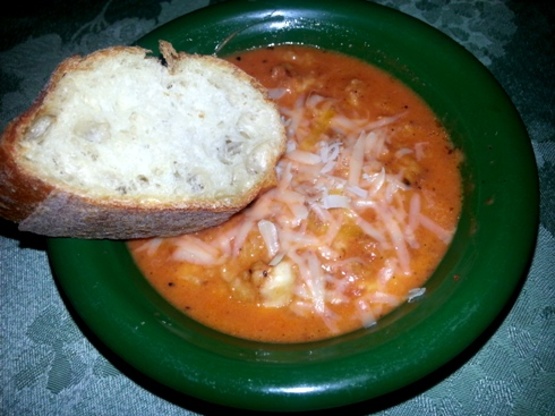 Old family recipe my mom has had since she received her first fondue set back in the 1970's.
This is super easy and delicious comfort food. I started with a jar of Trader Joe's No Salt Spaghetti sauce which I jazzed up with extra herbs, garlic and a little red pepper flakes. I decided to leave out the cornstarch but it was still a great dipping consistency and I shaved a little fresh parm on top of our individual sauce dishes. This would be a great recipe for kids and I can see myself serving next fall for a football party. Thanks for sharing. Made for Pick a Chef Spring 2014
Brown the sausage and drain.
Stir in the spaghetti sauce.
Gradually add cheeses until melted.
Mix the wine and cornstarch, then add to the fondue until thickened.
Serve with cut Italian bread or Vienna loaf.