PaulaG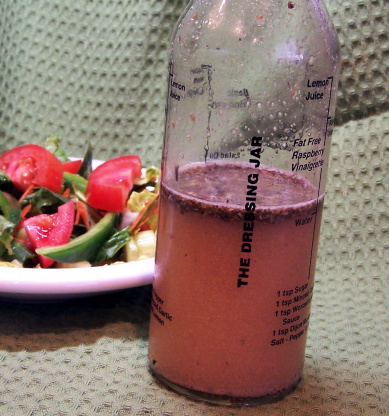 From www.fatfree.com. Does not include chill time. Have since made and would suggest bruising (lightly press down on the whole clove just barely squashing it, this will intesify the taste of the garlic) - (if you don't like the stronger garlic taste make as directed).

Made for Aus/NZ Make my Recipe #4. The flavor of this was really good, but it wasn't thick enough for my taste. I ended up adding some plain FF yogurt to it to make it a little thicker. Thanks for posting this Chef Potts.
Combine all ingredients in screw top jar.
Secure lid on jar and shake well to combine.
Chill for an hour or two before use and remove garlic cloves before serving.