Parsley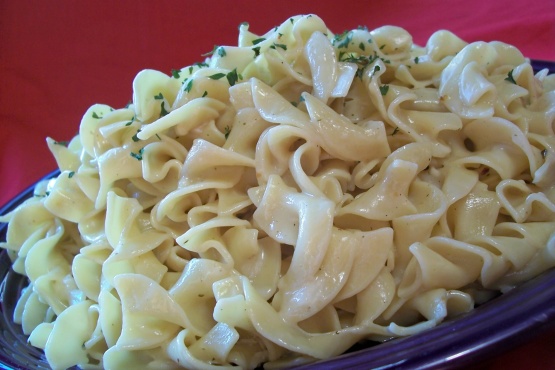 I found this recipe in a cooking magazine. It quickly became a family favorite. Even with my picky son. It works well with beef, chicken and pork. Enjoy!

These tasted pretty good, and I loved the ease of prep. I used the fat-free half and half suggestion, and my sauce looked like it curdled a little (didn't seem to affect the taste, but it didn't look as nice as those in the photo). We will probably have these again, thanks for the recipe.
Cook noodles to desired tenderness; drain in colander.
Place butter or margarine in sauce pan used to cook noodles; add noodles and toss to coat.
Add the remaining ingredients and mix well.
Serve immediately.