momaphet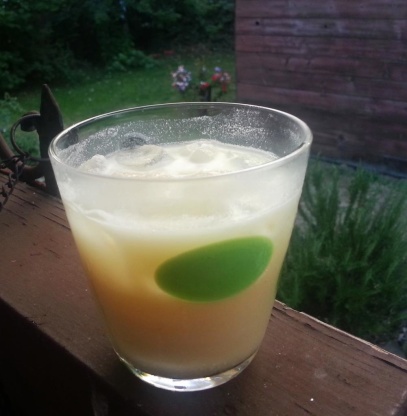 A creamy concoction that can't decide if it's from Italy or the Islands.
Yum! This is a delicious cocktail! We really enjoyed the balance of flavors and that it wasn't overly sweet. I realized as I was reviewing that I left out the cream, but it was great without it, DH liked it so well we had one after dinner too! Thanks for sharing!!! Made by a fellow Cruisin' Culinary Queen for the Food Family and Fun 2014 Culinary Quest.
Shake well over ice cubes in a shaker, and strain into a large highball glass over crushed ice. Garnish with a cherry, and serve.