Italian Coated Chicken With Chicken Creole Rice
kaydb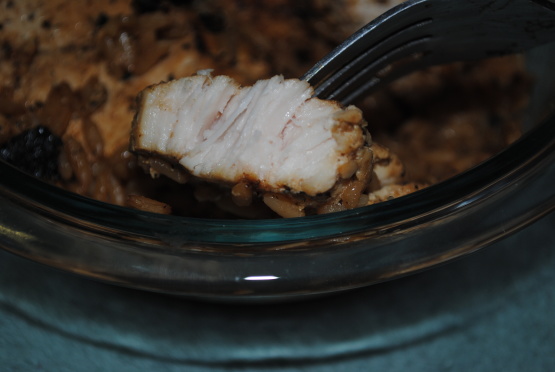 I like this recipe because it is simple and quick to make. Yet it is also, a tasty and home cooked meal.
Prepare rice as directed on box.
Cut chicken into medallions (if the chicken is frozen, de-thaw first).
When rice has 6 minutes left put chicken into skillet and cook.
While the chicken is still raw in the skillet dash with onion salt and pepper on both sides.
When the chicken is white put desired amount of light Italian dressing on the chicken and let it turn golden brown.
Chicken should be fully cooked approximately 3 or 4 minutes after applying the dressing.
Do not over cook chicken, chicken should be tender and juicy.