lazyme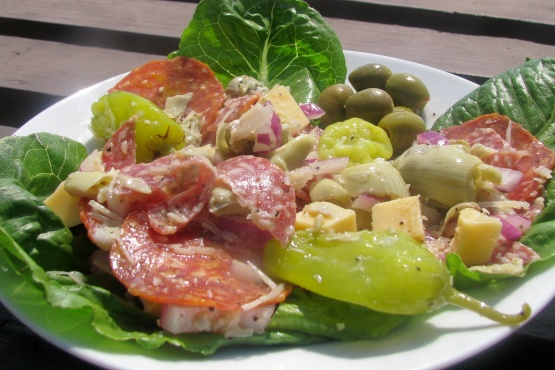 This is like antipasto in a bowl! What's also nice about this is that it's a quick toss in the salad bowl. The dressing ingredients are tossed with the salad, which makes it so much quicker!
In a large salad bowl, combine lettuce, pepperoni, salami, roasted peppers, onion and artichoke hearts. Toss everything together to combine.
Add vinegar, olive oil, salt, pepper, pepperoncini, Romano, provolone, and olives to the bowl. Toss thoroughly to combine the ingredients.
Serve chilled.