Italian Casserole for a Crowd
Great casserole for a dinner party when you need something easy. Serve with garlic bread and salad and you have a meal.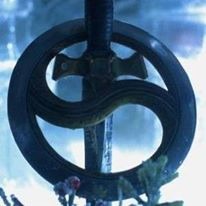 This recipe came together very quickly, so it would be great for nights you need to get dinner on the table in a hurry. I omitted the Italian sausage because my family doesn't like it. Other than that, I followed the recipe as far as ingredients. I did cut all the ingredients in half making only one 9x13" dish, but it was still way too much for my family to eat at one meal. I didn't add the cheese in with all the other ingredients. I topped the casserole with it the last five minutes of baking. I did feel like the casserole was missing something as it was in my opinion just a wee bit bland. Maybe this was due to my omitting the sausage. If I make this again, I'll probably play around with some more spices to add in just to jazz it up a bit.
Cook noodles according to package directions; set aside.
Cook sausage, ground beef, onion and green pepper until meat is done and vegetables are tender; drain fat.
Add tomato sauce, tomato paste, and seasonings; simmer for 15 minutes.
Stir in corn, olives, and noodles; mix well.
Divide into 2 oiled 9x13 baking dishes and top with cheese.
Bake for 25 to 30 minutes at 350°F.