WiGal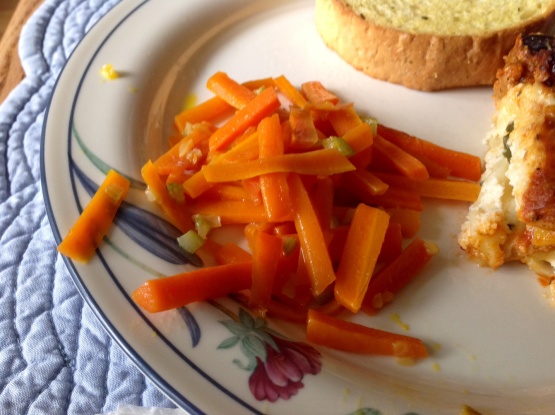 This is one of a number of historical recipes I am posting from my cookbook collection. It is adapted from Jessie Marie DeBoth's Cook Book, published in 1940. Per Lorimama's review, I've adjusted the prep time.
Combine all ingredients in a skillet or large saucepan and cover tightly.
Cook for about 20 minutes, or until almost tender.
Remove cover and continue cooking until water evaporates, watching carefully to prevent burning.