Parsley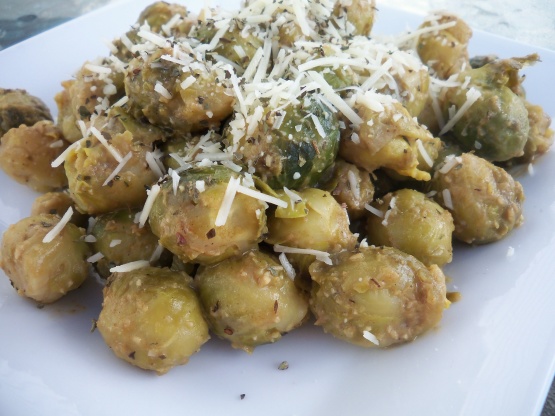 Sprouts in a mustard flavored vinaigrette with shaved parmesan cheese
Excellent! I followed it almost to a T. But after tossing with the viniagrette, I warmed it again in a saucepan before topping with the parmesan and basil.
Trim fresh sprouts, quarter and steam 10 minutes. Or follow package directions.
Whisk next 5 ingredients together.
Toss sprouts with viniagrette.
Top with shaved parmesan and basil.