Italian Bread (Bread Machine)
H C.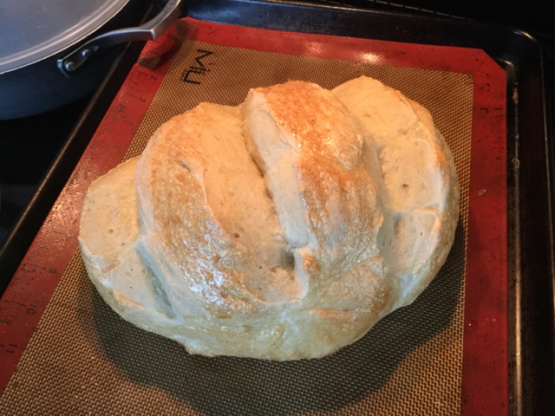 I love this recipe because it is very quick and easy. The ingredients for this recipe are always in most peoples houses. I've been known to whip up a loaf in the morning when I realized I was out of bread for school lunches. I don't always use the egg white in the recipe unless you want a crispy crust. Most times I just brush on butter after if comes out of the oven. This recipe is tried and true and loved by all in my circle of family and friends; enjoy. Notes: Easy and with no milk. I have also added Parmesan, thyme, garlic after the flour and salt just to give it an added flavor change every now and then. Serving Ideas: Wonderful w/ pastas or stews.

This was spectacular. I tossed everything into the machine and let her go. Then I split the dough in two and rolled it out flat then rolled that into a loaf. Repeat, second rise, egg wash and baked the two loaves twenty minutes at 375'ish. It was super soft and I vrushef the hot loaves with garlic butter. We three adults ate 1.5 loaves with lunch of turkey cheddar potato soup. Will gladly remake again.
Add into bread machine container, warmed water, olive oil, sugar, yeast. Let yeast foam a bit.
Dump in flour (start with 2 1/2 cups); add salt on top of flour.
Turn on bread machine to dough setting. Watch for the first bit and add flour as needed to get a good dough. (elastic and not sticky).
Get cookie sheet ready by lightly oiling with olive oil and sprinkle on cornmeal.
Form dough into loaf and set on cookie sheet with tea towel to cover until doubled in size.
Preheat oven to 375*F.
Cut slits diagonally in loaf with sharp knife. Brush with egg white.
Bake in preheated oven for 20-25 minutes, until golden brown and when you knock the bottom of bread it sounds hollow.