KateL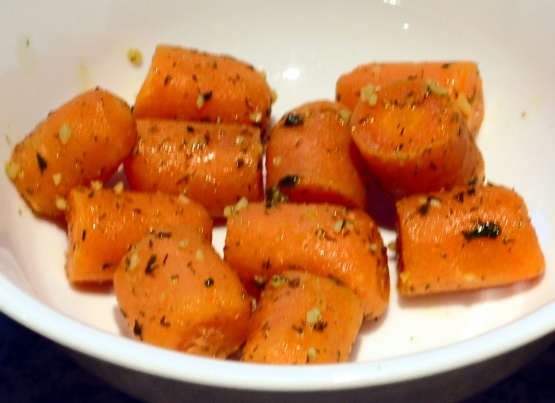 These carrots are great for something different and easy.

Top Review by KateL
Please see my page for my rating system; I would make changes before making these again. These were tasty carrots. I used a Vitamix to process the spice mixture; because the amount was so small, I had to add a teaspoon of oil to get the Vitamix to do its job. In fact, I had to give up on variable speed and use the high speed with on/off pulsing. So make more sauce and your hassle factor will decrease exponentially. As for the carrots, there is no such thing as baby carrots... my halved "baby" carrots (carrots cut down to "baby" size), required 6 minutes to eliminate crunchiness. Made for Spring 2013 Pick-A-Chef event.
Bring water to boil and add carrots. Cook 5 minutes and drain.
Place garlic, cilantro and rest of ingredients in a food processor until combined. Spoon mixture over carrots and toss to coat. Serve warm or room temperature.