Ispanak Kavurma (Turkish Spinach)
Prep 10 mins
Cook 15 mins

Courtesy of turkishcookbook.com with only a couple adjustments. I don't usually boil spinach (truthfully?: never) but boiled spinach can be beautiful...
17 ounces fresh baby spinach leaves, rinsed well if necessary and drained
2 tablespoons extra virgin olive oil
1 small onion, finely chopped
2 small roma tomatoes, pureed (or any similar tomato-fresh or canned)
1⁄4 teaspoon freshly grated nutmeg (reduced from one half teaspoon)
4 tablespoons water (or beef or chicken broth)
salt and pepper, to taste

Sauce

1 garlic clove, peeled
1⁄2 cup plain yogurt, drained

Garnish

1 tablespoon extra virgin olive oil
1⁄2 teaspoon ground red pepper (paprika, cayenne, for ex. I used half of each)
Directions
Sauce: Smash the garlic clove with a little bit of salt and combine with the plain yogurt. Set aside.
In a pot boil the spinach for 3 1/2-4 minutes, drain. Squeeze as much water out of the spinach that you can then chop it on a cutting board. I used the sides of the colander to "chop" the spinach with the back of a wide spoon.
Saute the onion in a medium sized pot with olive oil and salt until the onions are lightly browned. (Tip: cut down on dishes: use the same pot that was used to boil the spinach.).
Add the spinach, crushed tomatoes, nutmeg, broth and salt and pepper, to taste. Cook for about 5 minutes over medium-low heat. Turn the heat off. Allow mixture to cool down for a few minutes.
Arrange spinach on a platter. Place the yogurt sauce on top.
Garnish: heat up the olive oil in a small pan, add in the red pepper and then turn the heat off being careful not to burn!
Drizzle the infused red pepper over the yogurt sauce.
Reviews
Most Helpful
Hi Cookgirl! This is really a top recipe!
I prepared the double amount yogurt sauce, only because we like it a lot!
Delicious! Thanks for sharing!

Yes, you're right--boiled spinach can be beautiful and this is. I assauged my guilt by using some of the water I boiled the spinach in for the liquid in the recipe. I was intrigued by the use of nutmeg in this Turkish dish--Italians put nutmeg in spinach all the time--is this a Silk Road/Spice Trade thing that Italians learned from Turks way back when? It's delicious in this--I used really nice grape tomatoes, chopped up, and fresh grated nutmeg and the garlic yogurt sauce. I skipped the final garnish--I didn't want more oil or the heat--I really enjoyed this and will make it again. Thanks, CG!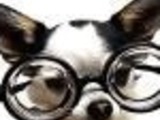 My husband and I loved this. Fresh and creamy with the sauce. The only change I made was to not make the garnish step, instead I just put a bottle of hot sauce on the table ( I used it but hubby did not ). Look at all that nutrition & yummy too.