Kathy228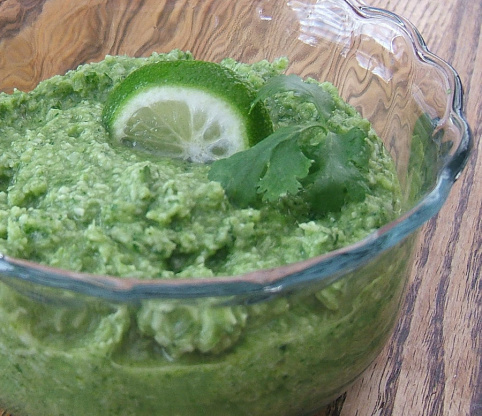 My version of island pesto. This tastes great on grilled shrimp, as a sandwich spread. Use it like chutney, pesto, a dip, or a spread.

This is different, and very good! I think I would like a bit more lime juice, next time. Although this was nice on some grilled chicken, I had leftovers, and I made it into a pretty tasty spread by adding some cream cheese and crushed pineapple.
Place first eight ingredients in food processor. NOTE: Don't add sugar if the coconut is sweetened.
Process about 1 minute till almost smooth but not pureed. Leave some texture.
Drizzle in the olive oil while processing.
If too thick add water or coconut milk, a tbsp at a time.
Chill at least 3-hours. Flavors develop best when chilled overnight. Thin with a little water or coconut milk if necessary.