Annacia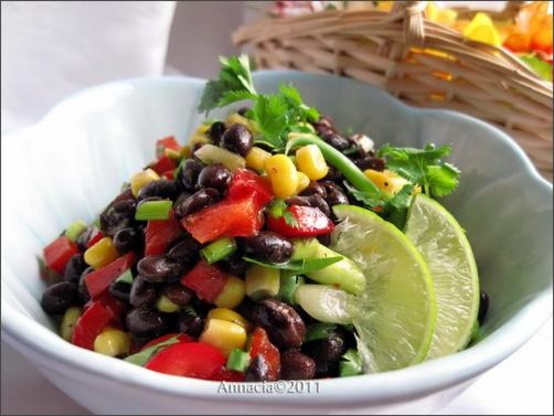 This is a very flavorful bean salad that I tried once and fell in love with. Prep time depends on how much effort you want to put into it.

This was great. I cooked the corn and the canned black beans as recommended rather than just straining them and that made all the difference (plus this is a different recipe). Very tasty. We consumed it all in less than 24 hours. I didn't change anything other than garnishing with avocado slices.
Mix all ingredients in large bowl.
Let rest for 2 hours under refigeration before serving.