David04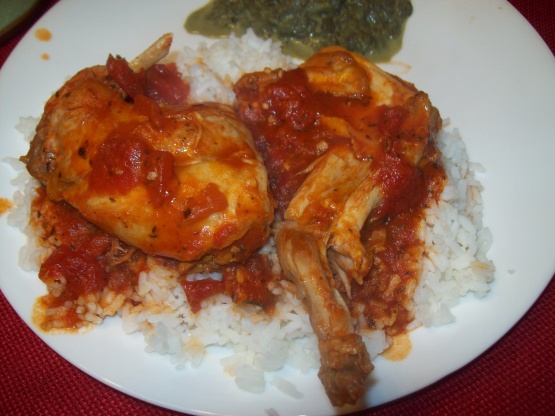 Coniglio all'Ischitana: Rabbit braised with tomatoes, rosemary, basil and white wine Ischia style.
Brown rabbit well on all sides in a large frying pan with olive oil.
Season with salt and pepper, remove and set aside.
To the same pan, add garlic over medium heat.
Cook 1 to 2 minutes.
Stir in tomatoes, tomato paste, rosemary and wine and simmer 5 minutes.
Return the rabbit to the pan, cover and cook over low heat for 1 hour, until rabbit is very tender.
In a small bowl, combine the liver and red wine vinegar and mash well with a fork and add to the pan and cook 10 minutes.
Add the basil leaves and serve immediately.