2Bleu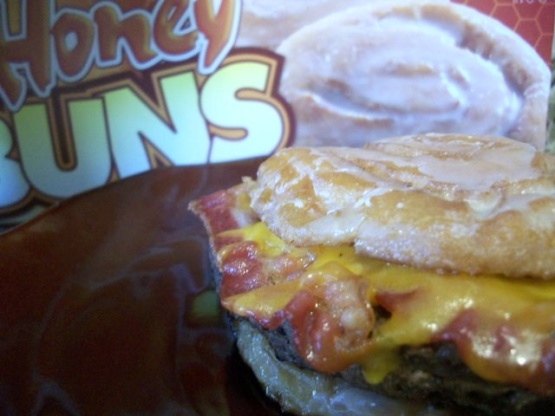 I saw this recipe on the TV show Man vs. Food. It is served at a baseball stadium up north.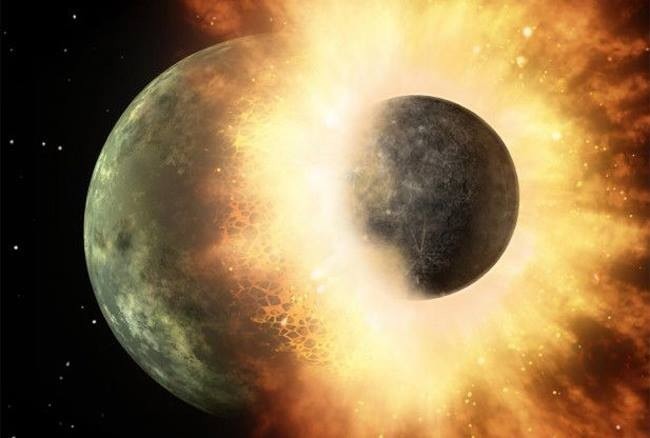 Top Review by 2Bleu
Since this is a donut bun, I decided to use 'Honey Buns' lol. (same as donuts). Made as directed. I wasn't sure how the buns would do toasting them, but done in the skillet with a spray of butter they toasted up very nice. I loved it plain 'as is'... while Buddha said his 'popped' when he added mustard and ketchup. Very unique recipe. NOTE: You really need to eat them with a fork and knife unless there was a wrapper around them, I don't think they would hold up well as the donut is very fragile and sticky. Great recipe, thanks for sharing. :)
Mix the beef, Worcestershire, & spices together. Shape into 4 patties.
Grill the patties on the stove-top or grill until no longer pink inside.
Meanwhile, bake the bacon in a preheated oven (400F) for 10-12 minutes.
When the patties are almost done take the donuts & place them glazed sized up on the grill or hot pan. Cook until slightly crunchy.
Layer a patty on one half of the donut (glaze side up), 3 slices of bacon then cheese. Top with another donut glaze side down.
Note: The glazed part of the donut should be touching the burger.