Irresistible Chocolate Cookies
Chef 801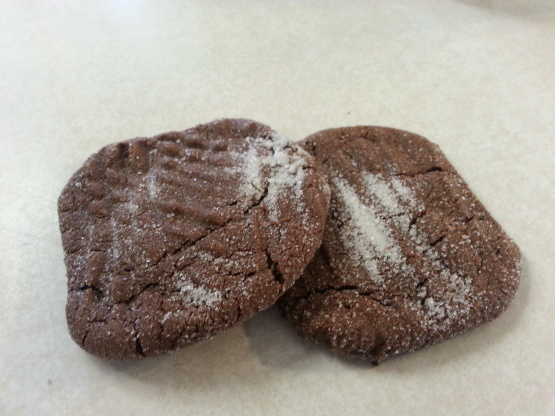 Chocolate cookies that are crisp on the outside but soft on the inside.
Preheat oven to 350°.
Cream together the margarine and 2 cups sugar until fluffy.
Mix in the eggs.
Mix in the cocoa, flour, baking soda and salt.
Form into balls (about inch in diameter) and roll in sugar.
Place on greased cookie sheet and mash with the fork.
Bake at 350° for eight minutes.