Prep 15 mins
Cook 55 mins
This is a delicious twist on the traditional Irish Soda Bread, that omits the "soda" entirely and substitutes sour cream for the traditional buttermilk. I think it makes the loaf more moist, sweet and delicious. It has become my favorite version. My husband got it from a colleague, whose great-grandmother (Mary Moriarty, born in Killarney, County Kerry, Ireland in 1902) handed it down to her. Bravo Mary Moriarty!
Directions
Sift first 3 ingredients together in Large bowl (#1).
Mix next 5 ingredients in Smaller bowl (#2).
Slowly mix Bowl #2 ingredients into Bowl #1 until well blended.
Mix in 2 cups of Raisins (and 1 tablespoons Caraway Seeds, if desired).
Pour into 9" greased and floured round cake pan and shape into round loaf. (Note: Batter will be sticky.).
Sprinkle the top with Cinnamon and/or Sugar, if desired.
With a sharp knife, make an "X" in the top of loaf.
Bake for 50-55 minutes at 350 degrees.
When toothpick comes out clean, the bread is done.
Reviews
Most Helpful
This was very good. It is similar to Irish Rosie's Irish Soda Bread in taste (I think) - a bit sweeter. I know I'm going against the intro of this recipe, but I did add 1/2 tsp. baking soda to "bowl #1" to balance out the sour cream. I also used softened butter (since the recipe didn't specify). I didn't add the optional raisins or caraway seeds, because of family preference. Made this for St. Patrick's Day to go with Corned Beef and Cabbage in Guinness. Thanks for posting this!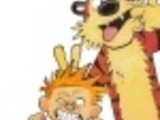 Amazing, I was so pleased with this. I've made it as a gift, so I will get feedback tomorrow, but it baked to perfection and smelled wonderful, DH complained that I always give the best stuff away! :lol: I did not use the optional raisins or caraway seed, but otherwise as directed. I was glad that you mentioned the batter would be sticky, otherwise I might have panicked a bit, I am not the best baker and wasn't sure what to expect! I sprinkled with cinnamon And castor sugar! Thanks Maureen for a lovely recipe, made for PAC Spring 2009!