Brenda.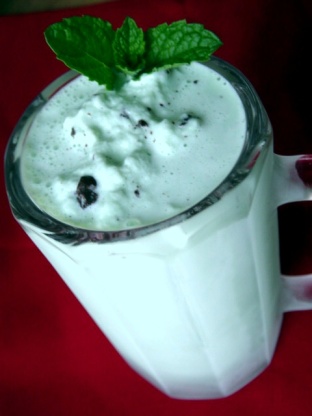 This is from the food network website. I have not tried this yet- but I love the name of it!

Put the milk, ice cream, mint extract and rum into a blender. Blend on high until smooth, about 15 seconds.
Pour into 2 chilled glasses and garnish with a sprig of mint.