YaYa1689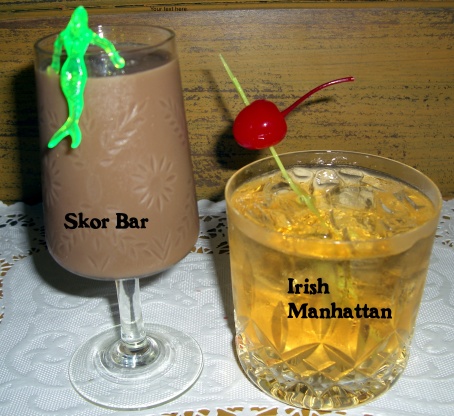 I am posting this in honor of my Irish grandfather. Every Christmas and Thanksgiving he would make a traditional Manhattan and my Mom and I would always doctor ours up with lots of ginger ale, sit back, and watch the fireworks explode! These have a very strong alcohol flavor and are potent- and I do not recommend making this if you are looking for a fru-fru drink! The recipe is adapted from Bon Appetite and they suggest that if you prefer it a bit drier to make the vermouth portion half sweet and half dry.
Fill a lowball glass with ice.
Add whiskey and sweet vermouth; stir. Top with giner ale if desired and garnish with maraschino cherry.