Irish Lemon Cauliflower & Broccoli
PaulaG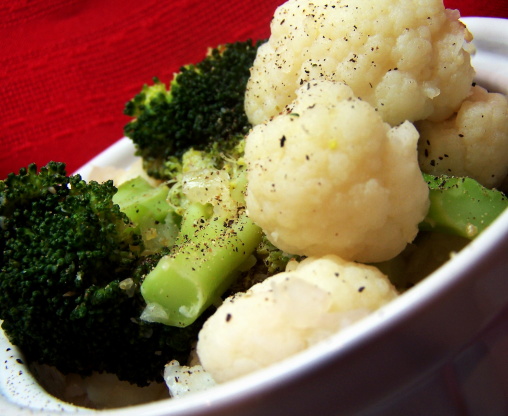 I have not tried this recipe but it sounded so good I thought I would post it. It is from the cookbook "Elegant Irish Cooking"

I'm sorry we didn't like it.
Heat oil in a large skillet, add onions ginger& salt.
Stir fry over medium heat 2-3 minutes.
Add 1 cup water and cauliflower, cover and steam 2 minutes.
Add broccoli and continue steaming 2 minutes.
Add lemon juice just before serving.
Sprinkle with the lemon zest& serve immediately.