Irish Fluffy Lemon Pudding
RotiJala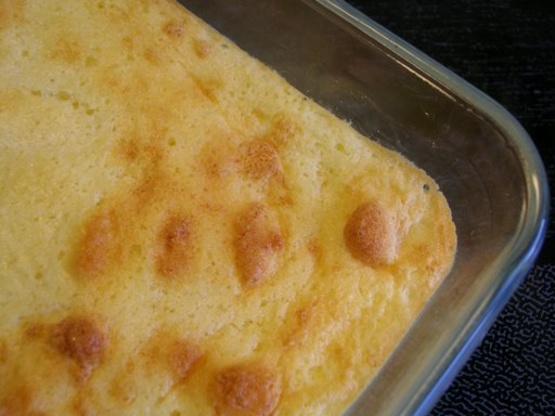 This is a wonderful dessert it has a fluffy top and a creamy lemon base. If you want a heavier lemon flavor increase the Zest.

I must have done something wrong, as mine didn't come out with a fluffy top or creamy base. Rather, it was more like a cheesecake consistency. I will blame my result on my lack of expertise. I tried to follow the instructions exactly, but this is probably a tricky thing to accomplish, like making a souffle. I would have liked it a little sweeter, too. I served mine with whipped cream and a scattering of fresh blackberries, which was nice.
Cream the butter.
Add sugar and beat well.
Grate the rind of the lemons and squeeze out the juice, strain, set aside.
Separate the eggs, add one yolk at a time to the butter/sugar mixture beating well between Stir in the flour and gradually add the lemon juice and rind'.
Add the milk.
Whisk the egg whites stiff and fold gently into the batter.
Place into a pie plate and bake in a 350F oven for apprx 40 minutes.
Dredge with Icing sugar (optional).
Serve with whipped cream (optional).