Prep 20 mins
Cook 30 mins

This recipe is from my Mother-in-law, Irene. She was vegetarian most of her life. This was not something I was use to, but learned to love some of her recipes. This recipe is versatile, so add what ever your family likes to this Mexican casserole! "We miss you, Mom" 1919-2007
Directions
In a large bowl, place everything except the milk, eggs, and cornmeal; boil for 20 minutes, stirring often to prevent sticking.
Add the milk, eggs, and cornmeal; mix well.
Pour into a large casserole dish.
Bake at 325 degrees for 1/2 hour.
Serve with salsa.
Most Helpful
I decided to take a risk and try this unreviewed recipe and boy I'm glad that I did. It was fantastic!! I made it almost exactly as written, except for sauteing the onion in some of the oil until soft before adding it to the mixture to boil for 20 minutes (I was a little nervous that it wouldn't cook through all the way otherwise- if anyone else has success down the line on this point please leave feedback). I then proceeded to follow the recipe with one exception- I let the mixture cool down in the fridge about an hour before finally baking it in the oven. This did have a big impact as it took nearly an hour to cook through to completion, rather than the listed 30 minutes, but oh it was heavenly when it did. It was so tender it almost melted in your mouth. I served mine with tortilla chips, guacamole, and salsa. I'll definitely be making it again. One request: if Irene had any other recipes perhaps you would consider posting them in her memory. She was a wonderful cook! =) Made for Zaar Cookbook Tag.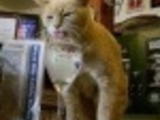 I made half a recipe and it was so light and fluffy. Great flavors but did have to change some things because of what I had on hand. Used frozen corn,1 egg, can of Rotel. Excellent with a salad.