Iraqi Style Qeema (Timman Ou Qeema)
Annacia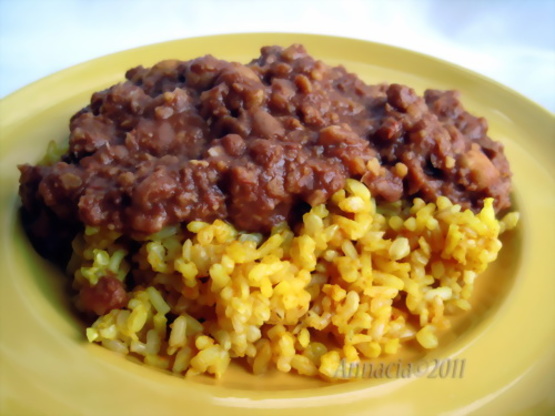 flavorful meat dish traditionally served over rice {timman} and usually with bread

Surprisingly DELICIOUS! My husband and I LOVED it. The only difference in mine is that I did not have enough cinnamon. And frankly, I was afraid to even put it at all. I was quite surprised at how DELICIOUS it tasted. Thanks so much for sharing this recipe, chef2six!
brown ground beef, make pieces small as possible.
add onions and salt to beef, brown a little more.
cover with water, add chickpeas and cinnamon.
allow to boil for at least 5 minutes, use a potato masher to smoosh the chickpeas.
add tomato sauce, cover, let simmer at least 1 hour.
serve over rice, with your choice of bread.