1 1⁄2 cups white basmati rice
2 tablespoons olive oil (or butter for those who eat dairy)
3 cups chicken stock (or beef etc.)
1⁄4 cup pine nuts
2 paper towels, each cut in two
Directions
Wash rice well in a sieve and drain.
Heat olive oil or butter in a large based pot, add rice and stir over high heat for two minutes.
Add stock and bring to high simmer stirring once at first to separate the grains from the bottom of the pot.
Reduce heat to medium low and cover pot tightly for 15 minutes.
Open pot and fluff rice with a fork.
Place paper towels around rim and cover tightly again. (This makes for a fluffier grain).
Reduce heat to low and leave for 25 minutes then remove paper towels and you can leave longer on low. (I actually preheat my oven to 350F instead of leaving mine on low and then I leave the rice pot on the burner that heat escapes from the oven until we are ready to eat. *Of course this only works if your stove is on top of your oven. I find a good quality grain lasts hours this way and is warm and ready to eat when you are).
Meanwhile in a small dry pan toast pine nuts over medium high heat until golden. Watch carefully as they tend to burn quickly.
Sprinkle over rice and fluff with a fork to incorporate.
Enjoy with any meat stew, bamia (okra) dish or chicken.
Reviews
Most Helpful
This is really good rice. I followed Cookgirl's suggestions and loved the result. I also added tumeric --such a pretty and delicious way to make the rice.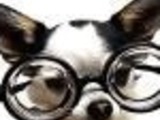 This was an outstanding rice dish. Easy to prepare and made a beautiful presentation.
I used half olive oil/butter and after the 15 minutes cooking had completed, left the pan covered on the burner with heat turned off for the indicated 25 minutes. To serve, the rice was first loosened from the side of the pan with a spatula, then the pan was inverted onto a platter (carefully!) That way the golden bottom crust showed and finally garnished with the pine nuts. Mmm, so good and went well with Chef Kate's Roasted Chicken With Za'atar Stuffing PS a folded up sacking cloth/tea towel replaced the paper towels.

Gosh, this is really nice and easy. I used my rice cooker, which made it really easy. I used two rice cooker cups of rice, sauteed them in the skillet, then transferred to the rice cooker, and added broth to the 2 cup level in the cooker. This made it quite care-free for me. A nice accompaniment to baked chicken.