Instant Strawberry Cheesecake Parfait
DuChick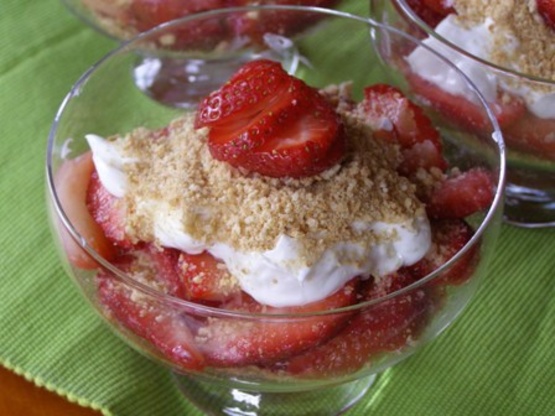 A very delicious and refreshing dessert on a hot summer evening!

What a wonderfully easy, delicious recipe! I cut calories and fat a bit more by using fat-free yogurt and Splenda instead of sugar. I didn't have chocolate graham crackers, so used the regular reduced-fat ones. Lots of oohs as I presented this beautiful dessert! Thanks for sharing!
Mix cream cheese and sugar in a small bowl. Gently stir in yogurt.
In each of 4 wine glasses, alternate layers of strawberries, yogurt mixture, crumbs, yogurt mixture and strawberries. Serve at once or refrigerate covered, up to 8 hours.