Pneuma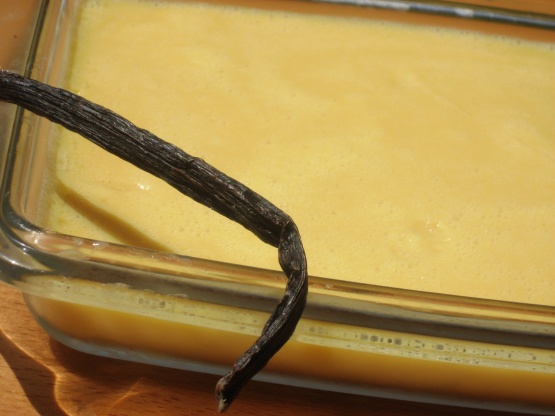 Very simple recipe, but if anyone has ever tried making instant pudding with soymilk you have probably been very disappointed! This trick will not leave you with a runny mess, just a creamy, yummy instant treat that is pretty healthy too! I like my pudding thick, so I use 1 cup of soy, but if you like a thinner pudding just increase the soymilk by 1/4 or 1/2 cup.

The recipe worked but I used 1 1/3 C lite Silk chocolate milk with chocolate instant pudding. I added a little more soy milk after I started mixing it and it still had a few small lumbs that just didn't smooth out. I don't know if that's because it was low fat soy milk. the texture was fine though and it hit the spot. I will try again and layer with banana slices or sprinkle with shredded coconut.
Empty pudding mix into a bowl.
Add soymilk and whisk until smooth.
Refrigerate until set.
NOTE: Try with different flavors of pudding and soy milk! Or, make double chocolate pudding by using chocolate pudding with chocolate soy milk. I usually use Soy Slender, but I'm sure your favorite brand will work just fine.