Instant Pudding Biscuits (Cookies)
Evie3234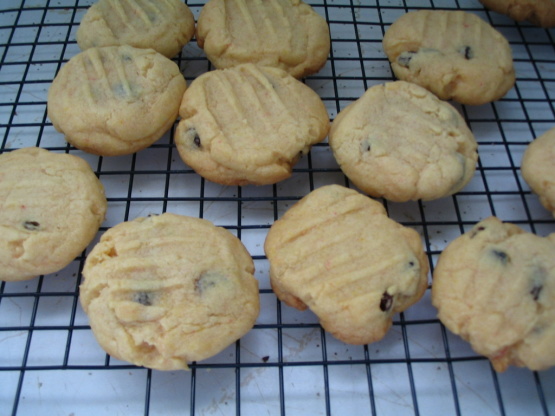 had this recipe since the 1970's...

Top Review by Manda
These cookies are sooo easy, and they taste AWESOME!! I used French Vanilla instant pudding. This recipe made exactly 40 cookies. I sprinkled mine with a bit of colored sugar when they were done, just to add some color. The next time I make these, I am going to try pistachio pudding mix and add some chopped maraschino cherries. Yummy! Thanks for the recipe:) ~Manda
Cream butter and sugar, add egg and instant pudding.
Beat well, add sifted flour and baking powder.
Roll into small balls, flatten with fork on a cold greased tray.
Bake 180°C degrees for 15-20 minutes.
You may add sultanas, cherries or nuts if wished.
Ice if desired.