Instant Garlic Mashed Potatoes
Karen..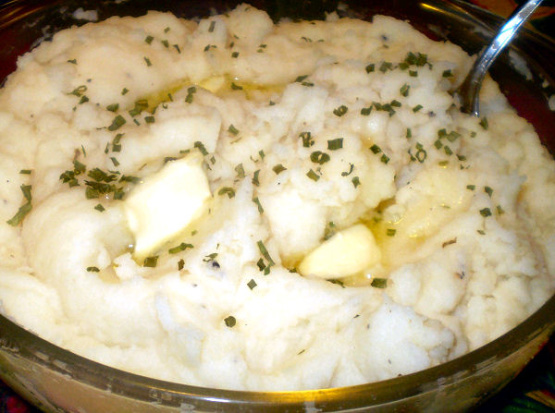 Want garlic mashed potatoes but don't have any real potatoes on hand? Use this simple recipe instead.

Very easy recipe that everyone loved. I doubled the recipe and used your measurements even though my package of Idahoan Instant Mashed Potatoes had different measurements. Came out perfect! The only thing I changed was to use garlic powder and regular salt (2:1 ratio) instead of garlic salt, as I don't keep that on hand. I sprinkled some dried chives on top before serving, plus a little extra butter. Thanks!
2

cups water
1 1⁄2 teaspoons garlic salt

1

tablespoon margarine
3⁄4 cup milk

2

cups instant potato flakes
Boil water in a medium saucepan.
Meanwhile, mix potato flakes and garlic salt.
Add boiling water to potato flakes.
Stir in milk and margarine.
(NOTES: Adjust measurements except for garlic salt according to box directions. I like to use Idaho Spuds brand.).