Instant Blender Strawberry Ice Cream
Karen R.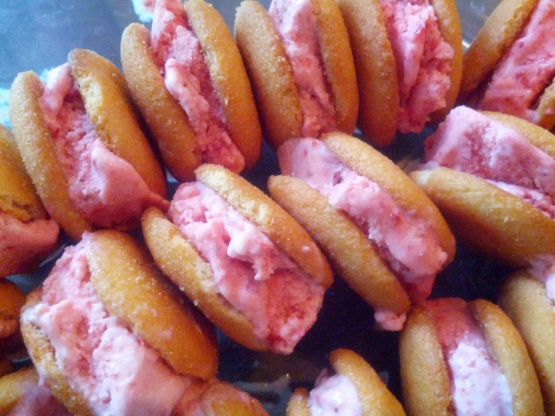 The hardest thing about this is waiting for it to freeze, this also works using other fruit such a blueberries, peaches etc but the fruit must be frozen when added to the blender, thaw just slightly and enough to chop the whole berries, cooking time is freezer time, use sweetened berries for this --- this may also be done in a food process with good results

Top Review by ShaGun
This won 3rd prize in a homemade ice cream contest. My kids were very excited to make homemade strawberry ice cream, and I was very excited I didn't have to purchase an ice cream maker! I did use a hand-mixer to beat the ice cream after 30 minutes and after 60 minutes of freezing. I don't know if it was necessary or not. I read that it keeps ice crystals from forming. This tasted great! My husband said it tasted like a frozen strawberry milkshake. I did use more strawberries than called for and I added an extra 1/4 cup of sugar since I wasn't using sweetened strawberries.
Chop the frozen strawberries then place in a blender.
In a bowl whisk the sugar into the cream; with the blender going, slowly add in the cream/sugar mixture through the opening in the lid, stopping to stir the mixture 3-4 times.
Blend until smooth but still with small bits of strawberries. in the mixture (the cream will thicken slightly).
Transfer to a shallow pan and freeze until firm (about 2-3 hours).