Rita1652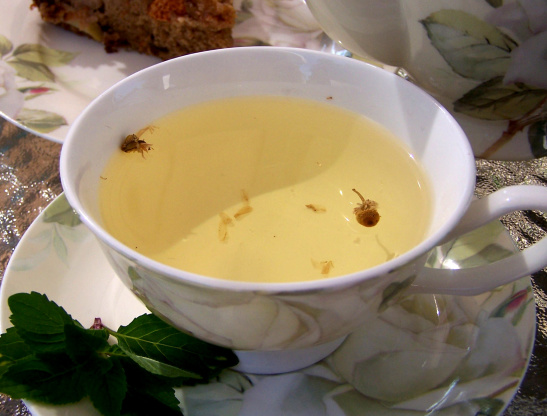 These herbs are known for helping relax and make you sleepy. Drink this before bedtime and get a good nights sleep! The original recipe calls for 1 1/2 oz Vervain leaves, but Zaar won't let vervain go through so I have modified it. Please feel free to use the vervain, it is good for nervousness, will tone up the system, good for stomach troubles. Adapted from Herbal Teas. This may be put in a jar with directions and given as a gift too, perhaps with some bath crystals and a good book! You may also use valerian instead or with the vervain. Look in your health food stores for these teas.

OoooH, this is good. I couldn't find Vervain or Valerian! But it was still good!
1

ounce chamomile flowers
1⁄2 ounce spearmint, leaves
Mix the vervain or/and valerian(if using), chamomile and spearmint teas together.
Bring 1 cup water to a boil, remove from heat and add teas.
Steep 8-10 minutes; strain.
You may add honey or sugar to your liking. Drink and relax!
Note: do not boil the tea leaves!