Inside-Out Chicken Pot Pie
Banriona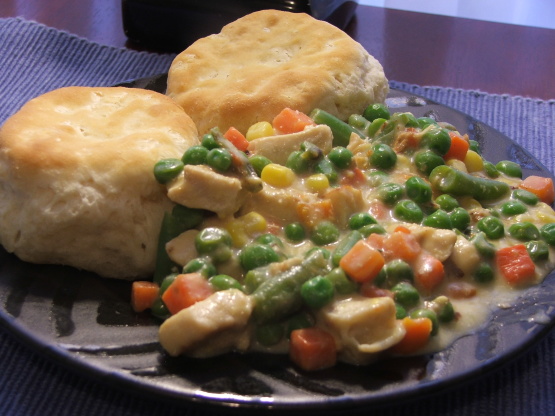 This is so simple it's barely a recipe.

I found this recipe under healthy side dishes. I think it needs to be moved. I do agree that it is to salty (sodium) needs to be half as much. Otherwise easy to make.
Saute diced chicken until no longer pink. Leave frozen vegetables on counter to defrost at room temperature while cooking the chicken.
Add in frozen vegetables and undiluted can of soup. Cover and Simmer until warmed through, about 10 minutes.
Serve over biscuits, toast or cooked rice.