Only use fresh ripe tomatoes in season
Directions
Slice tomatoes and mozzarella uniformly, about 1/3-inch thick.
Arrange alternating slices of tomatoes and cheese on serving platter.
Sprinkle with a little salt and pepper.
Top with basil.
In a small bowl, combine oil, vinegar, salt and pepper.
Drizzle over dish and serve.
Most Helpful
One of my favorite salads. I used heirloom tomatoes in place of beefsteak and added a few capers. Thanks!

Perfection! Our tomatoes and our basil area at their best; your salad was wonderful!
Rita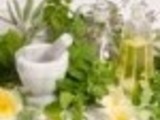 One of my favorite salads.