Bergy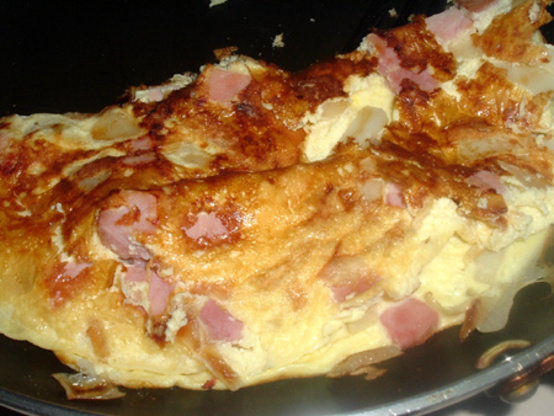 Another recipe from a Swedish cookbook left to me by my neighbor Millie. This is a good hearty breakfast made easy by only using 1 pan. It's sure to stick to the ribs and a great way to use leftover ham and potatoes.

I loved this recipe it tasted great and it was also easy to make I am eleven I am trying to learn to cook for my grandparents
Cube ham, potatoes and onion.
Fry the ham till warmed in a large skillet then remove.
Add 2 tbs margarine and onion to pan.
Sauté slowly.
Add potatoes and ham to the pan and mix well.
Beat eggs together with parsley, cream, salt and pepper.
Add remaining margarine to the pan.
Pour egg batter into the pan over the cubes.
Stir carefully a couple of times until eggs are set.
Serve directly from the pan.