flower7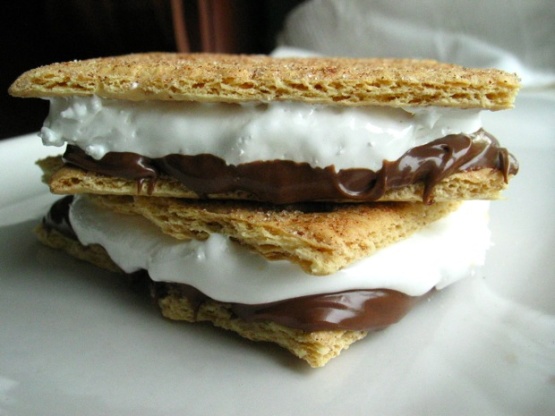 Brilliantly made up and named by my hubby on one of his late night sweet tooth rampages. HAHA. It's very simple but actually really works well.
Break Graham Cracker in half.
Spoon Fluff on one of the halves.
Spoon Nutella on the other half.
Put the two halves togeter and ENJOY!