Indonesian Salad With Peanut Sauce
dyd6673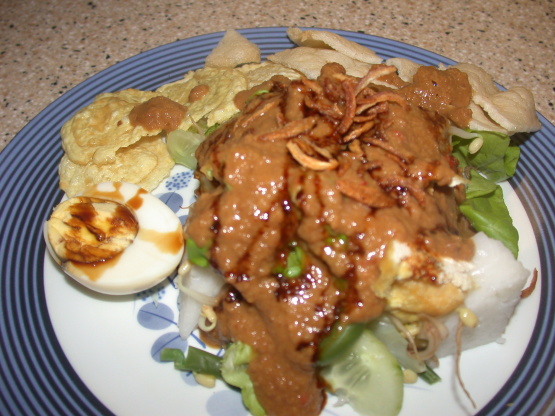 this menu maked from several vegetables, like cucumber,lettuce, cabbage, tahu(indonesian tofu) etc. This recipe is original from Indonesia. This menu rich of fiber, and suitable for diet, and...for vegetarian...no problem!
Mixed and delicated fried peanut, garlic, red onion, then boiled with lump sugar, bay leaf and coconut milk,cooked until coagulate.
Serving: stack vegetables, and than put the peanut sauce in top vegetables.