ImPat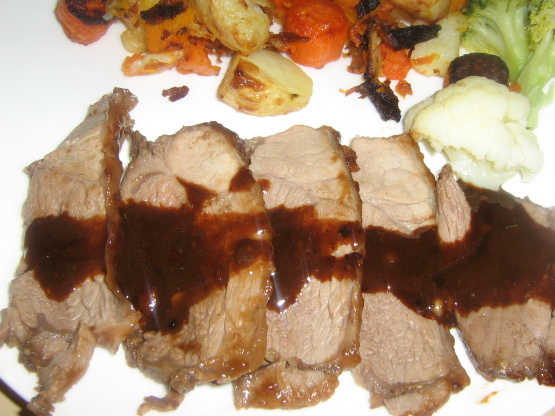 Preparation time does not allow for time to marinate.
Being an Indonesian, the recipe reminds me of the delicious taste of "Kambing Guling" or whole lamb roast that's often served in a big party. I've made it a few times for dinner party and it's always a winner. Hardly had a chance to have it as left over as people always attack the lamb to the bone.
Tie roast if necessary.
Combine lamb with the next eight ingredients. I use a large ziplock bag for this.
Marinate at least 1/2 hour, or overnight.
Take roast from marinade.
Heat marinade in a saucepan with the peanut butter and water until thick and bubbly to make the glaze.
Roast meat at 170C for 1 to 1 1/2 hours, until cooked to your liking, brushing with glaze during last 10 minutes.