Indonesian Garlic Chicken
Wear a sarong and a smile while cooking this delicious chicken. Simple ingredients combine to create an exotic taste that will carry you away to distant lands.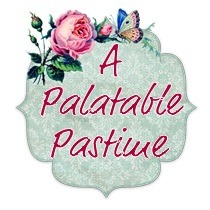 The chicken had an exotic flavor that reminded me of an Indian type of curry with a predominance of turmeric in the flavoring. It went well with the green beans. A choice condiment to go with this (to make it nicely Indonesian) was Sriracha sauce, or a nice chile pate, the fieryness of which brought out the flavors even more. Thanks for a great dish!
Steam green beans until just tender, and rinse under cold water to stop the cooking.
Heat 2 tablespoons oil in a saute pan or wok and saute chicken until meat turns white and is cooked through. Set aside.
Heat remaining 1 tablespoon oil and saute garlic, ginger and onion until onion is soft. Do not let garlic burn.
Stir in the green beans.
Add lime juice, soy sauce, brown sugar, turmeric, salt and water. Let simmer for just a few seconds.
Add chicken pieces and stir until heated through and well coated with sauce.
Serve over rice.