loof751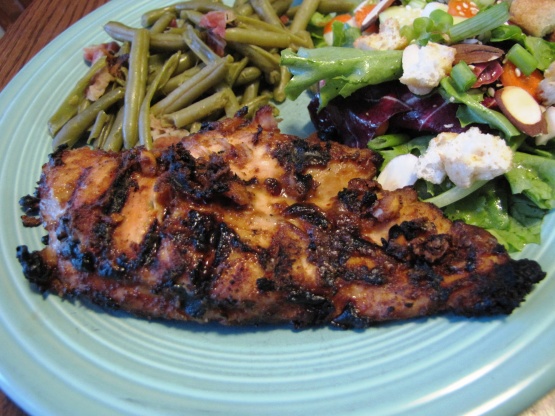 Satay is a popular Indonesian snack. Its usually served with a spicy peanut dipping sauce, but for this recipe its basted with a peanut sauce.
Heat grill.
In small bowl, combine all ingredients except chicken; mix until smooth.
Loosely thread chicken strips onto four 12 inch skewers.
When ready to grill, place chicken on grill over medium heat .
Brush chicken with peanut butter mixture.
Cook 8 to 10 minutes or until chicken is no longer pink in center, turning once and brushing with peanut butter mixture.