Individual Rice Krispie Treat (Microwave)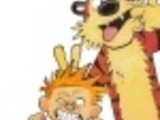 This is a classic treat, but it is usually made in a big batch. I came up with this individual version one day when I was scouring the pantry for something sweet. I guess you can pat it into a square if you REALLY want to be authentic, but that would probably be quite messy, time-consuming, and it's easier to just eat it right out of the bowl.
Ingredients
Nutrition
1

cup Rice Krispies (generic works fine)
1⁄2 cup mini marshmallows
3⁄4 teaspoon butter (I used buttery spread made with yogurt-Brummel & Brown's)
Directions
Put the marshmallows and the butter in a medium bowl, and microwave it for about 20 seconds on HIGH. The marshmallows will puff a lot.
Take the bowl out of the microwave, and stir in the cereal, making sure it is all coated in marshmallow.
Enjoy!