2Bleu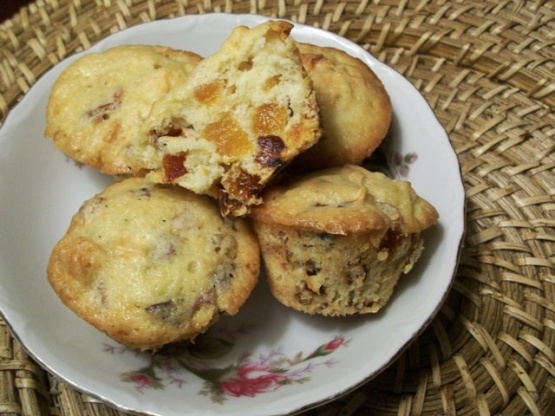 Something I only make during the holidays. Of course you must like fruitcake. The difference being that instead of making a huge cake these make just the right amount and can be frozen to enjoy whenever.
Combine the pecans, dates, cherries, and pineapple.
Add the baking powder, salt, flour, and sugar.
Mix well with hands.
Beat eggs until foamy.
Add to the mixture and mix well.
Pack into small paper baking cups filling them full.
Bake at 300 degrees Fahrenheit for 40 minutes.