Indian Tacos (And Fry Bread)
Prep 30 mins
Cook 20 mins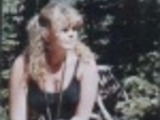 I love these for a change from regular tacos or burritos. Top with green chili instead of salsa if desired.
Directions
Mix the first 10 ingredients in a large sauce pan or skillet.
Simmer on low heat for about 30 minutes or until fry bread is done.
While this is simmering make fry bread.
Fry Bread:.
Sift dry ingredients.
Lightly stir in milk.
Add more flour as necessary to make a dough you can handle.
Knead and work the dough on a floured board with floured hands until smooth.
Pinch off fist-sized lumps and shape into a flat disk shape.
Fry in fat (about 375°) until golden and done on both sides, about 5 minutes.
Drain on paper towels.
Place hot fry bread on a plate.
Spread a layer of refried beans.
Top with meat sauce and shredded cheese.
Add lettuce, tomatoes, salsa, etc. if desired.
Most Helpful
These are just like the Indian Taco's we used to buy at the county fair from from the local tribe....one of the only reasons I went to the fair!Thank you for posting a great recipe.The frybread is good sprinkled with cinnamon sugar,or drizzled with honey....Yum!
I have just tried my first Inidian Fry Bread tacos and it was great! Can a lower fat version be made of it...and if so does it taste as good.
This is not Frybread this is like a flat bread or what native americans refer to as cowboybread...... Also frybread is not a traditional food.... Frybread is made by many kinds of ppl all over the world.... NATIVE AMERICANS DID NOT MAKE BREAD AS WE DID NOT GROW WHEAT HISTORICALLY .... but very nice looking recipe