Indian-Style Potatoes - Khatta Aloo
Jill S.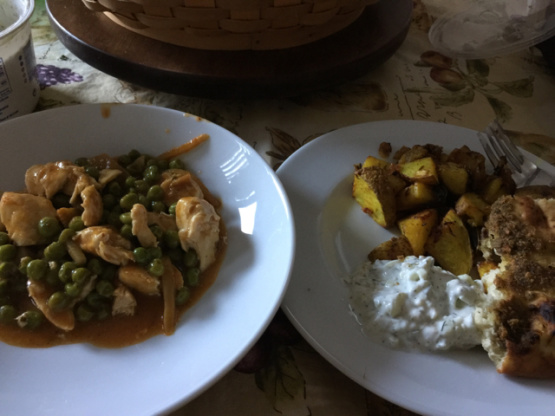 A good side dish to go along with curried meats or as part of a vegetarian meal.

We left all of the burn out of this recipe as a few of us cant handle the heat. I was planning on using sweet potato as another foodie suggested but forgot to grab them so we will have to try it next time TY Sue
In a large skillet heat cumin, caraway, cuminseed, ground coriander in the oil only until fragrant, swirling the pan.
Add the onion and cook 1 minute.
Add the garlic, hot chile, and ginger, and cook until the onion is tender.
Add the turmeric and cayenne to the pan and mix into the onion mixture before adding the potatoes and lime juice; season with salt and pepper.
Warm the dish through until hot and garnish with the cilantro and mint leaves.
Serve hot.