Redsie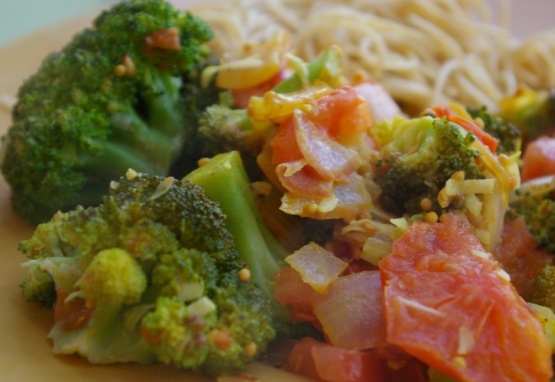 Enjoy! If your local grocery doesn't carry garam masala, you can make your own (there are several good recipes for it here.) You can also purchase it at specialty stores that carry Indian foods.

Good recipe .. Yummy :P :D
Steam broccoli for about 5 minutes. It should still be quite firm.
Heat oil in a frying pan, add mustard seeds. Stir while they pop. When the popping has slowed turn down heat and add onion. Saute until tender.
Add remaining ingredients. Bring to a boil and add broccoli. Simmer until broccoli is tender. (about 5 minutes).