Derf2440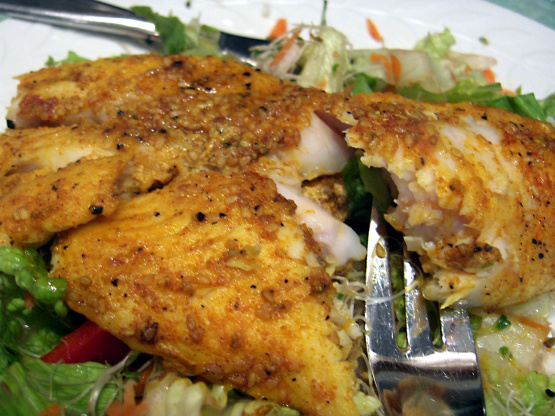 I used plaice for this but for those outside the UK, any firm white fish would work fine.

Very nice! I used cod fillets as that's what I had on hand - not firm at all and broke down when I tried to flip them over in the frying pan, but the bits were still very tasty!! ;-) A sprinkling of lime juice really added to the taste. Served with curry potatoes and a cool yogurt sauce. Thanks Sackville!
Mix the dry spices, salt and pepper on a plate. Lightly coat the fish fillets in the dry spice mixture.
Leave to sit for 5-10 minutes so the spices sink inches.
Heat a frying pan with oil and fry the fish for 1-1/2 minutes on each side.