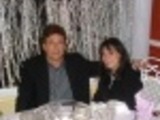 This makes the perfect side dish for any curry dish.
Directions
Cook onions and almonds in butter until golden. Add raisins and heat through until they puff. Add mixture to rice; mix lightly. Serve with curry.
Reviews
Most Helpful
A really good rice recipe. I enjoyed it quite a bit, and loved the crunchiness the almonds gave it.
Simple, yet very delicious. I had some mushrooms in my fridge that I needed to get rid of so I chopped them up and added them to this dish. It was so good. It didn't need the mushrooms, but they gave the dish some meaty texture.
So fast and simple. I was using this as a side dish rather that something to top with a curry, so I used about 1/2 cup of onions, 1 tsp of curry power and salt.