Indian Pudding Cake With Molasses Cream
Prep 40 mins
Cook 35 mins

A variation on a New England dessert. From Cooking Light several years ago. Prep time does NOT include time to cool cake completely.
Directions
Preheat oven to 350-degrees. Coat a 9-inch round cake pan with non-fat cooking spray; line bottom with wax paper. Coat wax paper with cooking spray, and set pan aside.
Combine first 6 ingredients (brown sugar through vanilla) in a large bowl; stir well, and set aside.
Combine cornmeal, flour, baking powder, spices and salt in another bowl; stir well, and set aside.
Beat egg whites and cream of tartar at high speed of a mixer until foamy. Gradually add 2 tablespoons brown sugar, beating until stiff peaks form.
Gently fold egg whites and cornmeal mixture alternately into molasses mixture, beginning and ending with egg whites. Pour batter into prepared pan. Bake for 35 minutes or until a wooden pick inserted into center comes out clean.
Let cool 10 minutes in pan on wire rack. Loosen cake from sides of pan, using a narrow metal spatula, and turn out onto a wire rack. Carefully peel off wax paper; let cool completely.
Place cake on serving plate; sift 2 teaspoons powdered sugar over cake.
Place cream cheese in a bowl, and beat at medium speed of a mixer until smooth. Add remaining ingredients, and beat until well blended. Serve with cake.
Most Helpful
The word "pudding" doesn't mean that there is any pudding involved in the recipe. It means that this cake contains the same array of spices as Indian Pudding. A very good recipe, easier to serve than Indian Pudding!
This unique and delicious recipe is not that time consuming at all, and the directions were well written and easy to follow. I mixed the dry ingredients first, then placed the first 6 ingredients into the kitchenaid and blended that well. I then stiffened the egg whites and began folding in (alternating with the dry as stated in the recipe) using a low speed, scraping down the bowl as needed. The cake is dense and very flavorful. It's taste is a cross between cornbread and spice cake. I spread the topping over the top and sprinkled with a bit of cinnamon. Although a wonderful, simple and quite unique recipe, the title leaves me to wonder where the word 'pudding' fits into it. This cake is definitely company worthy, and would be a wonderful addition to your holiday buffet.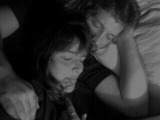 this recipe is a little time consuming but well worth the extra effort, I increased to 2 tablespoons, didn't make the topping, it was wonderful without it and just with powdered sugar, thanks for sharing Mikekey!...Kitten:)