Prep 15 mins
Cook 11 mins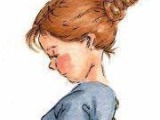 These awesome little pancakes make a nice brunch item or an appetizer, or they can serve as one part of a more complex meal. Serve them topped with a dollop of nonfat yogurt or Mango Peach Chutney if desired.
Directions
Combine the potatoes, garam maslala or curry, salt, green onions and egg white. Warm a large nonstick skillet. Spray with cooking spray. Drop the potato batter by a scant 1/4 cup measure onto the skillet and gently flatten into a circle with a spatula. Make as many pancakes as will fit in your skillet, but leave enough room to flip them.
cook on medium heat for about 5 minutes, or until browned. Flip the pancakes over, cover and cook for 3 minutes on the second side. Then uncover, and cook until browned about 3 minutes longer.
VARIATION: replace the white potatoes with sweet potatoes and use 2 egg whites.
Most Helpful
Delicious!!! They were so good that after I tested one, I made a second batch while my first batch was cooking. I did use the whole egg.
No one in my family thought too highly of these pancakes, complaining of a bitter taste, which I assume came from the garam masala. I extracted a lot of water from the grated potatoes. I wonder if I didn't extract enough and it threw off the masala-potato ratio.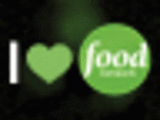 Well, I have never tasted these before, but they were marvelous. Something so different. I loved the flavor of the garam masala. The little cakes come out beautifuly browned, and the green onion was a nice addition. I'm wanting to try this with the sweet potatoes too. Thanks so much MarieAlice for posting such a wonderful recipe.