3 Reviews
I admit skepticism as I embarked on the actual cooking of this recipe. The first 2 or 3 steps had me wondering just what was I going to end up with? Something to put in my tub to enjoy a nice spa mud bath? I was a little apprehensive, to say the least! I kept going, curious about the end result. I so appreciate that the instructions are so well written! The end result made me feel like I'd finally arrived to someplace I'd never been! Very spa like! :) Unlike the previous two reviewers who thought this too spicy, I liked the spice just fine, and could go a bit heavier on them. I used my new Magic Bullet to puree the ginger and garlic; it did a fabulous job. I boiled my chicken breasts in the lentils, it seemed efficient. I served it with a dollop of plain yogurt. Thanks, Rickoholic83! Made for Cookbook Tag.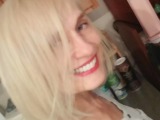 This was good and easy to make but it was a bit too spicy for me. I followed the recipe as written but next time I would Annacia's advice and cut the spices in half. It does make a lot of soup. I have frozen some for lunches also.

Man, this makes a ton of soup. I loved this but I would recommend that the spice shy start with 1/2 of the ask for amount, I did back off on the ginger just a bit and I added 1tsp of cinnamon and a twist more of lemon. The lentils and chicken are great together and I used 2 large russet potato's which made it very hearty. This is simply perfect for combating the winter cold and I'm going to have enough to last for awhile.

Indian Lentil Soup